Our Services
All of our production is done in house. Fast turn around time.
---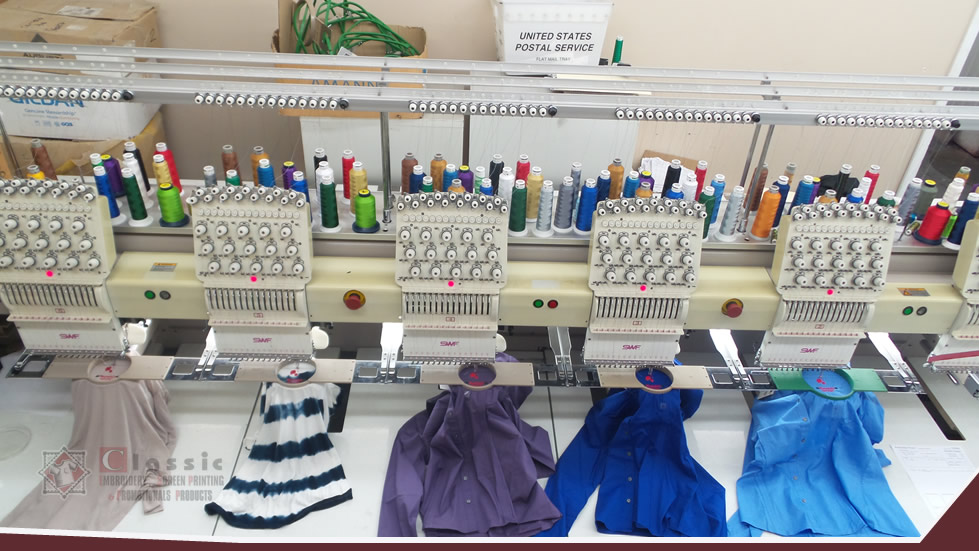 Embroidery
We are a professional company that provides quality embroidery on shirts, caps, towels and more. We have more than 15 years of experience. Call for your quote today
***Our Minimum order is 12 pieces.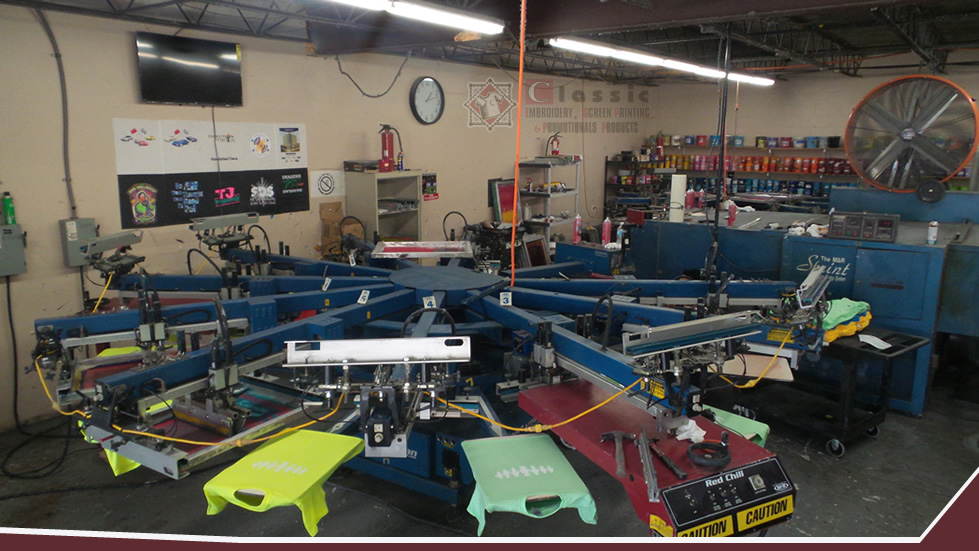 Screen Printing
We specialize in Screen Printing, promote your business & events with personalized printed shirts. Our minimum order is 24 pieces,fast turnaround time & quality is guaranteed.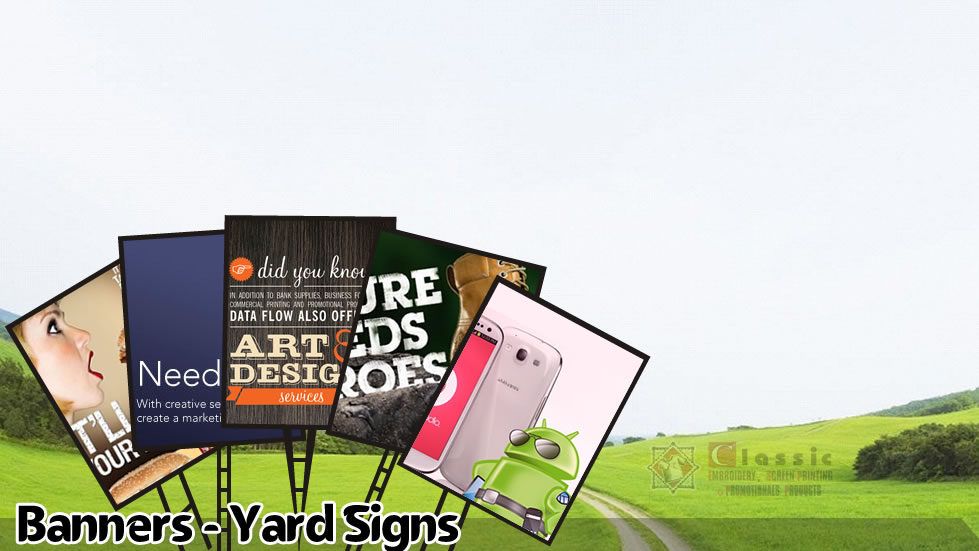 Banners - Yard Signs
Now offering high quality banners and yard signs. Call today to get a quote on our fast and affordable services.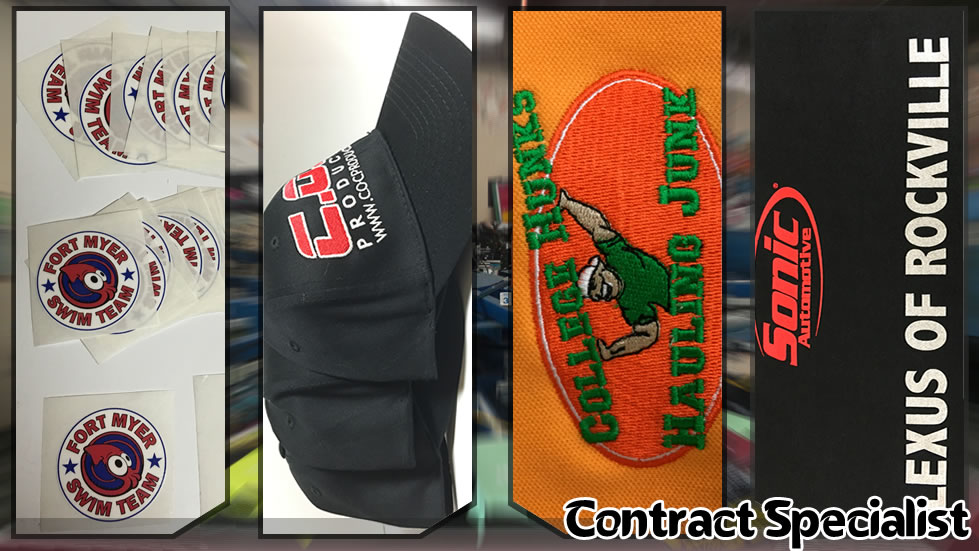 Contract Specialist
We welcome contract work! Call us today to learn how Classic Embroidery and Screen Printing can help you
Call or Visit Us Today
---
Please give us a brief description of what you are looking for and we will send you custom quotes. We carry over a million items and can search our data base and find the products best suited for your needs in this day of information overload, it is sometimes difficult to find the best source so our service is to make it easy for you. Feel free to call or email anytime and we will guide you through the process to achieve best end results.
Call now
(301) 926-4550 & (301) 926-4434
433 C East Diamond Ave Gaithersburg, MD 20877
Send You Quote Now!
Hours of Operation Monday to Friday from 9:30 a.m. to 5:30 p.m.
About us
Classic Embroidery has been serving the DMV area since 1995. Our company and professional team are committed to customer satisfaction. All of screen printing, embroidery, banner and yard signs are done in house. Our fast turnaround time and order accuracy makes Classic Embroidery one of the top printers & embroiderers in the area.

Contact Classic embroidery & screen printing or visit our show room. We will be happy to assist you with your embroidery, screen printing and banner needs. Phones: 301-926-4550 or 301-926-4434

Let us be part of your projects

We pride ourselves on getting the job right the first time! Whether you are getting printed t-shirts, embroidered shirts, or banners, we are with you throughout the process!
We discuss your promotional apparel or custom banner needs and email you a mock-up of your artwork and show you a color PDF for your approval before we run the order. Customer satisfaction is guaranteed. Our friendly and knowledgeable staff will gladly assist you.


© 2016 CUSTOM SHIRT SCREEN PRINTING & EMBROIDERY | T-SHIRT PRINTING - GAITHERSBURG | MD, DC, VA. All Rights Reserved.
Classic Embroidery and Screen Printing offers custom embroidery, screen printing, and banners for all your special occasions, such as: corporate events, birthdays, bar and bat mitzvahs, family reunions, fundraisers, marathons, and school spirit wear. We offer services throughout the Maryland, DC, and Northern Virginia area including: Maryland: Montgomery County, Frederick County, Prince Georges County, Silver Spring, Chevy Chase, Rockville, Gaithersburg, Howard County, Washington, DC Virginia: Alexandria County, Arlington County, Fairfax County, Tysons, Wheaton, Urbana, Alexandria, Olney, Clarksburg, Washington County, Potomac, Derwood, Germantown