Our Services
All of our production is done in house. Fast turn around time.
---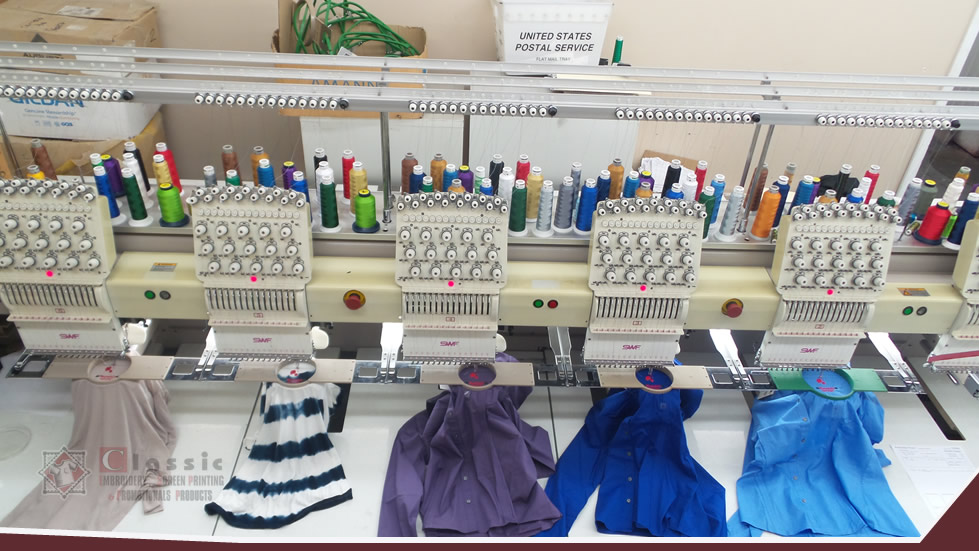 Embroidery
Minimum 12 pieces
Turnaround time is 5-7 business days after approval (inquire about rush order availability)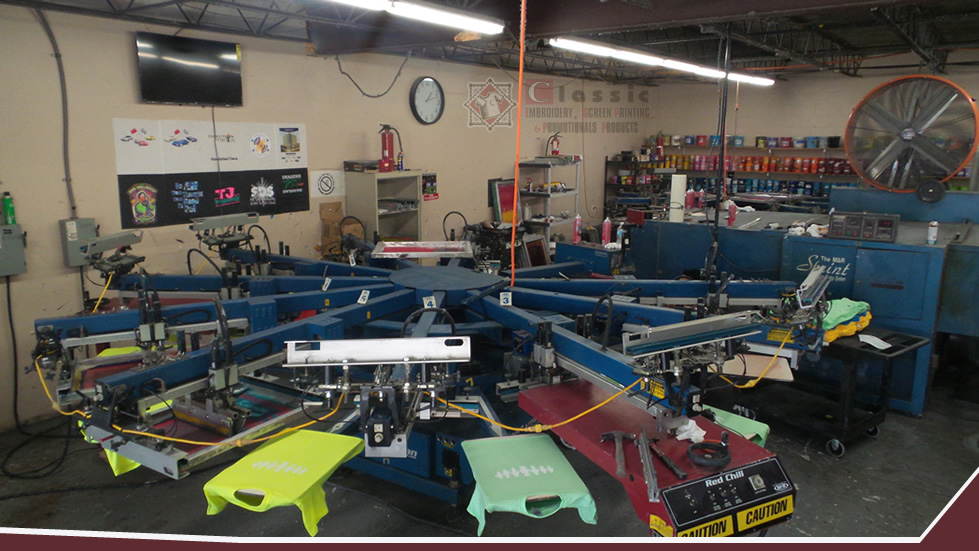 Screen Printing
Minimum 24 pieces
Turn around time is 5-7 business days after approval (inquire about rush order availability)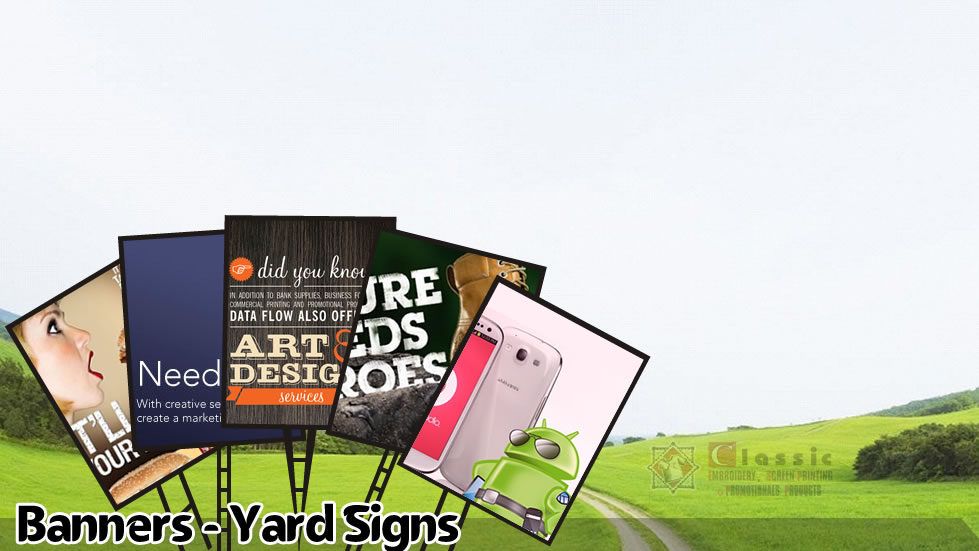 Signage
No Minimum!
Yard signs, vinyl banner, and Dual view window graphics
Turn around time is 7-14 business days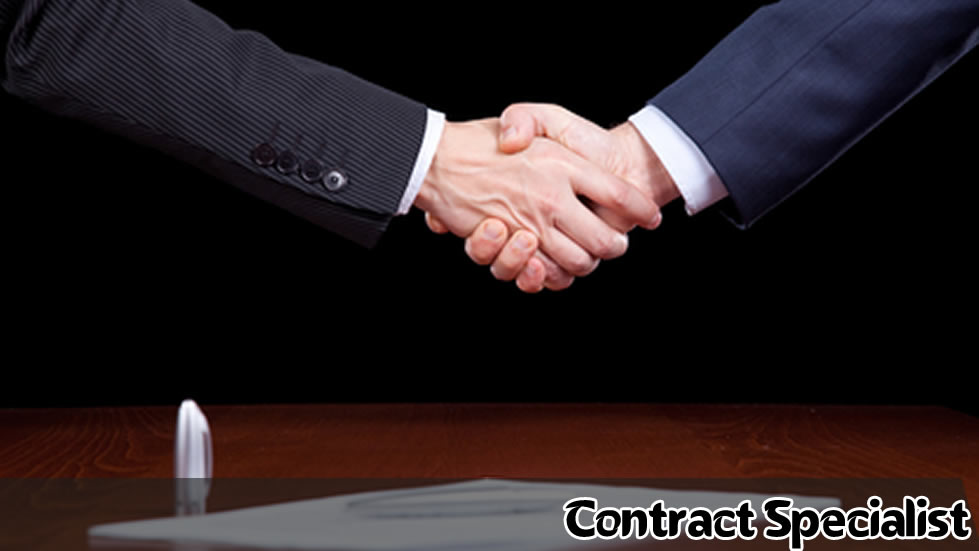 Contract Specialist
Learn how we can help you
Call or Visit Us Today
---
Please give us a brief description of what you are looking for and we will send you custom quotes. It is sometimes difficult to find the best source so our sales representatives are happy and eager to make it easy for you. Feel free to call or email anytime and we will guide you through the process to achieve best end results.
Call now
(301) 926-4550 | info@classicesp.com
433 C East Diamond Ave Gaithersburg, MD 20877
Request Quote Here!
Hours of Operation Monday to Friday from 9:30 a.m. to 5:30 p.m.
About us
We at Classic are a family owned and operated business. We take pride in turning your idea into a reality. We value the meaning of your logo because it takes time coming up with something that will best represent you and your team. Understanding that, we have a very customer involved process. We offer a variety of garments so you won't have to go out and find them on your own.Through art approvals and sampling,we make sure you give us the okay before we start working on your garments. Along with quality, timeliness is very important to us. We have a turnaround rate of 5-7 business days once we receive your art approval so you get the products when YOU need them! The second you walk through our doors or give us a call you become a part of us, so stop in and join the family!